JW5E will participate in CQ WW this year! JW7QIA arrived from Norway on wednesday to help build a two station contesting setup. The last days have been plagued by bad weather and high solar activity causing the bands to be very unpredictable. HF blackouts and auroral flutter have made it challenging to do on air tests, but we have high hopes that the magnetosphere will quiet down for us on friday.
More info and pictures to come as we get closer to the contest start!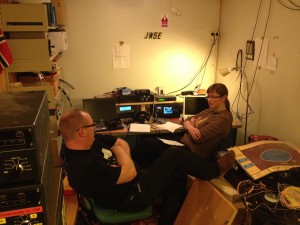 JW7QIA and JW4DUA discussing contesting procedures in front of the unfinished secondary station setup.