This springs license course has sparked an interest for ham radio in Longyearbyen. Several people have already enquired about possibilities for a new course this winter. In anticipation we have ordered a copy of the brand new book entitled: "The road to international radio amateur license. The new radio amateur ABC"
The outlook for a new course is quite good- several of the new operators have a useful set of skills and posses the required knowledge to help out. If we find time this winter we will post here on the blog.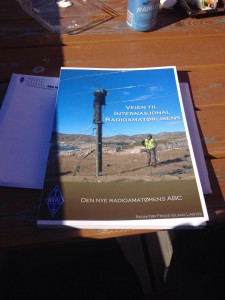 And what a treat it will be to have this new and wonderful book next course!