JW5ZLA and newly licensed JW4BUA helped out at the 2014 ski marathon. We successfully located a spot in the trail where we set up and tested a VHF digital repeater. We managed complete coverage of all posts that where to have communication. The repeater is owned by Svalbard Turn and consists of a custom built case containing batteries and a Hytera DMR repeater. Unfortunately the supplied vertical fibreglass antenna shattered in -20C so we needed to get hold of a Kathrein dipole as seen in the photo: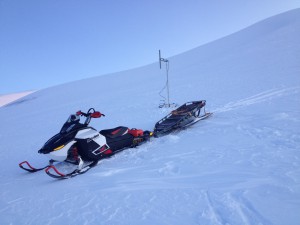 Repeater and antenna in the background.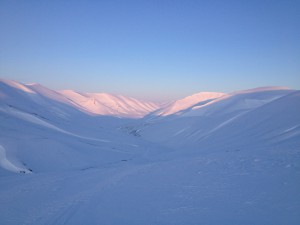 Looking north through the trail.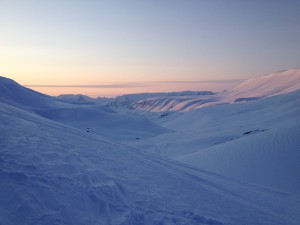 Looking south.